Special Projects
Concept Projects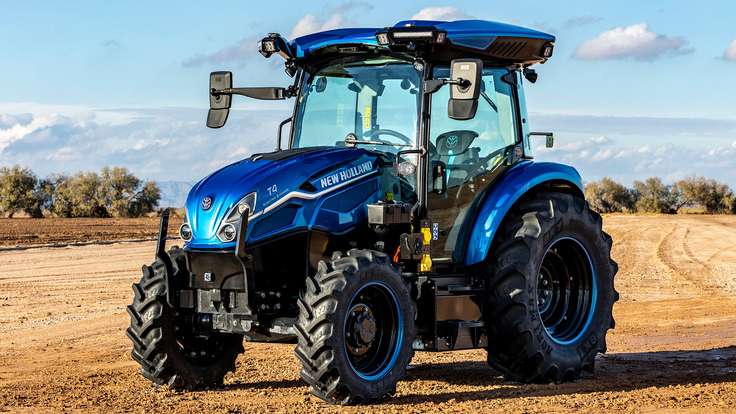 T4 Electric Power
New Holland unveiled the T4 Electric Power prototype at the CNH Industrial Tech Day event.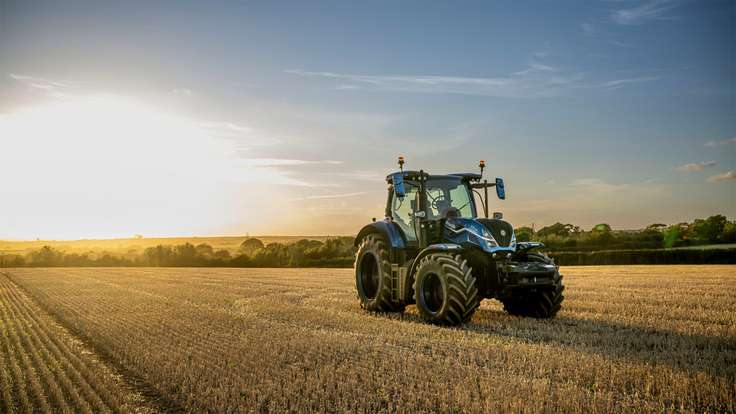 T7 Methane Power LNG
The T7 Methane Power LNG can be powered by Liquefied Biomethane sourced from livestock manure and slurry, meaning that it is even more sustainable.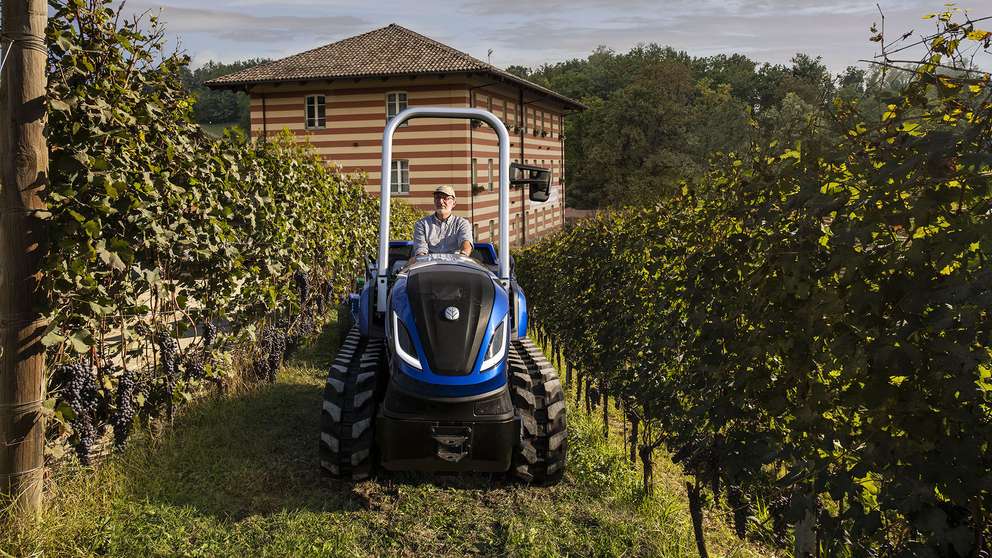 Fontanafredda TK Methane Power
In partnership with Italian Barolo wine producer Fontanafredda, New Holland and FPT Industrial are testing a new bio-methane tractor derived from a standard New Holland TK model.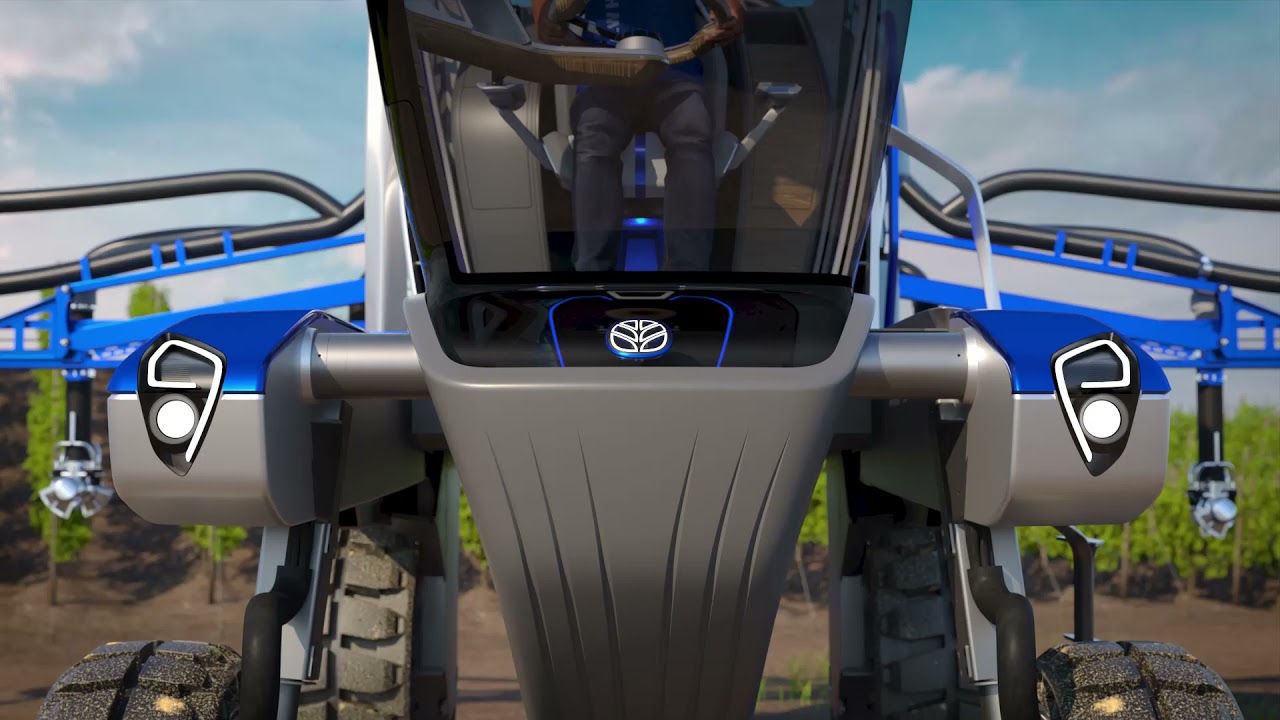 Pininfarina Straddle Tractor
To develop the Straddle Tractor Concept, New Holland has partnered with Pininfarina, opening a new era for the narrowest vineyards.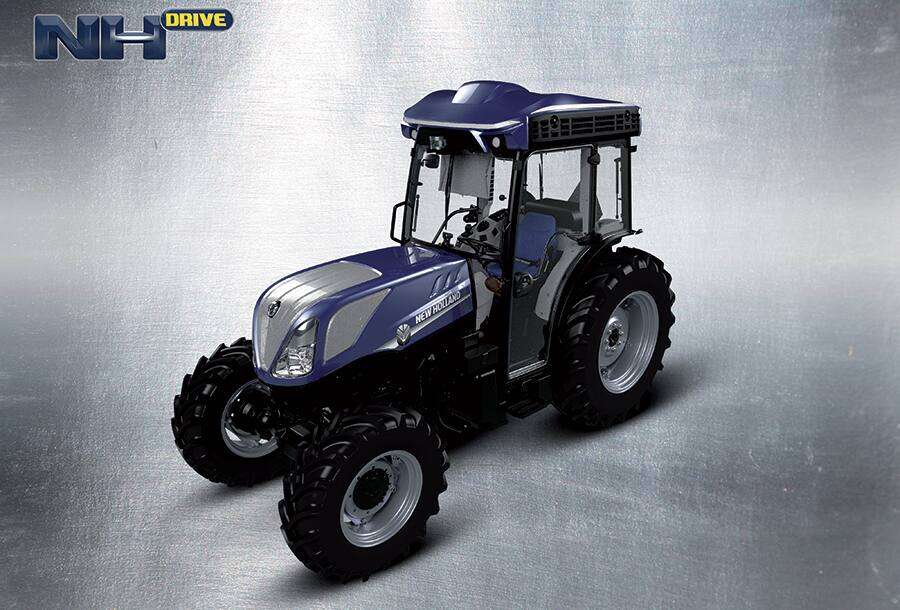 NHDrive™ autonomous concept T4F Tractor
New Holland partnered with E. & J. Gallo Winery, the largest family-owned winery in the world, and loyal customer of New Holland specialty tractors, in a pilot project testing its NHDrive autonomous technology applied to T4.110F vineyard tractors.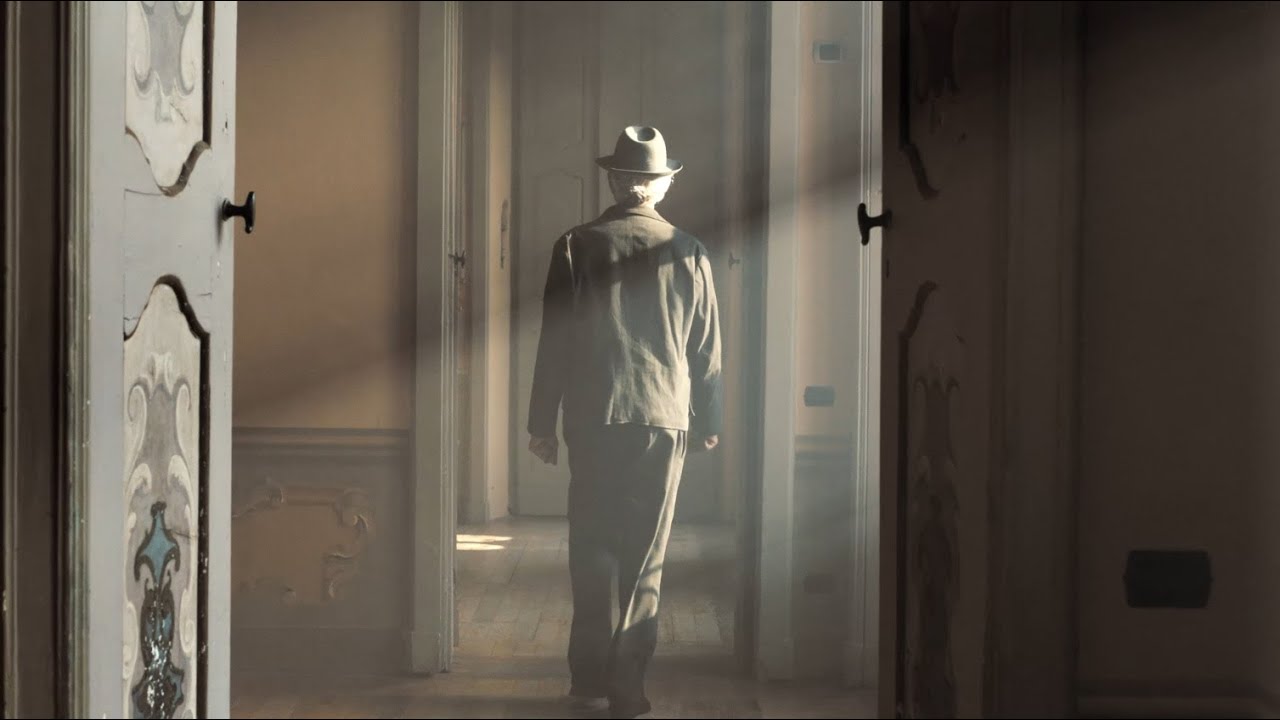 Fiat Centenario Concept (100 years of Fiat tractors)
To celebrate a century of Fiat Tractors, New Holland has reconceived a Fiat tractor for the modern farmer – distilling the very essence of Fiat's agricultural heritage and reimagining it for the modern day.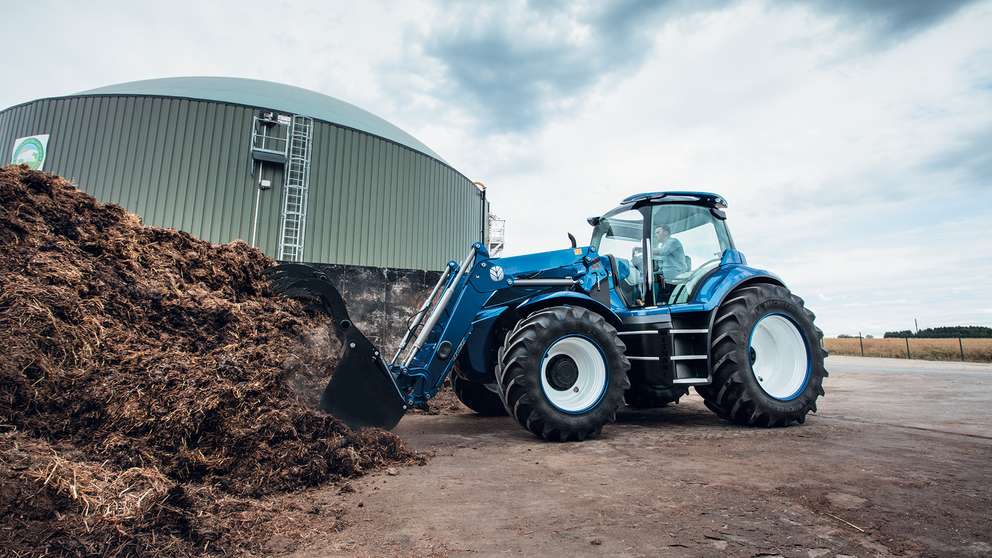 Alternative Fuels Concept tractor
In 2017 New Holland revealed the latest development in the vision for the sustainable future of farming: a methane powered concept tractor that reimagines the design of this machine and reveals a connected future.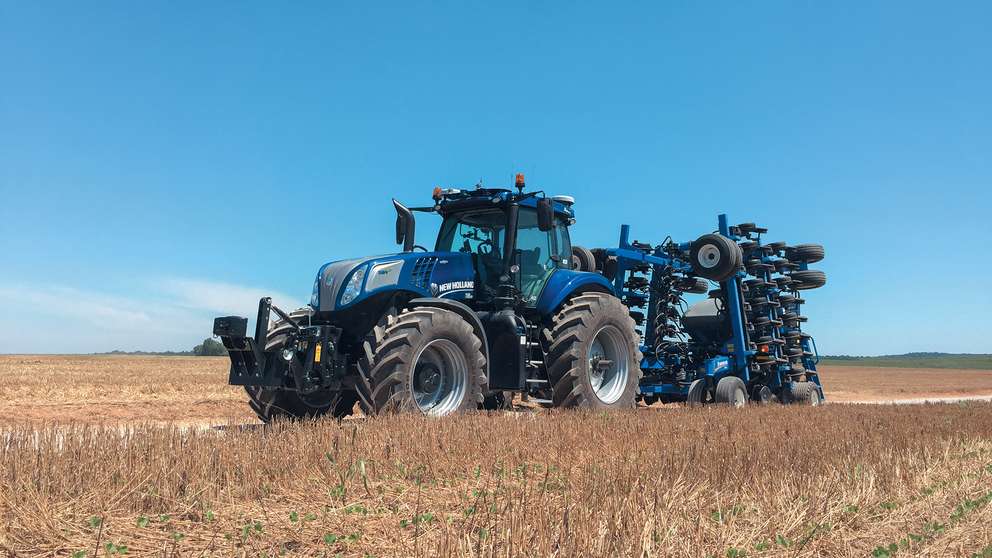 NHDrive™ autonomous concept T8 Tractor
At Farm Progress Show (United States) in 2016 New Holland unveiled the NHDrive concept autonomous tractor, a driverless machine which can perform a wide range of farming tasks day and night.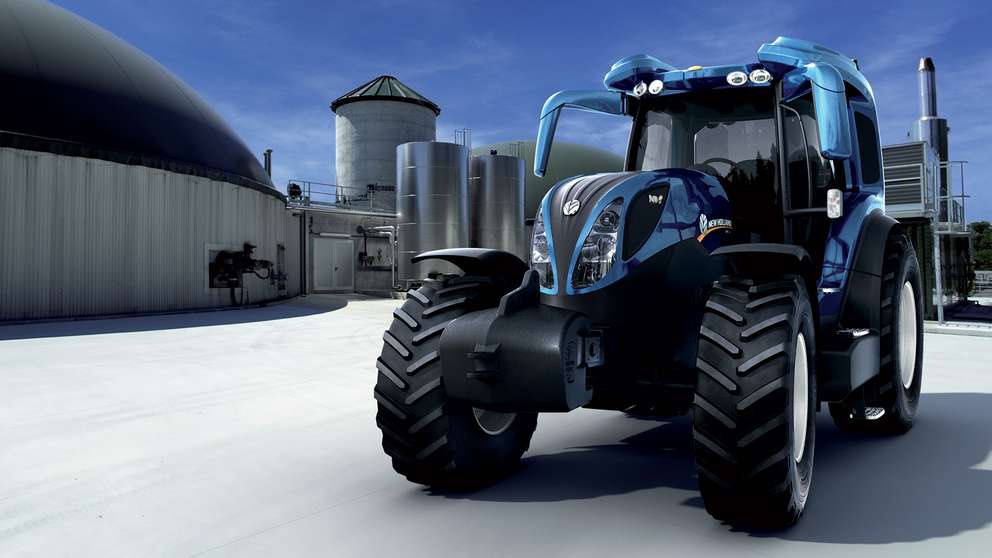 2nd generation NH²™ Hydrogen tractor
In 2011 New Holland presented the first NH²™ hydrogen powered tractor ready to go into service on a farm.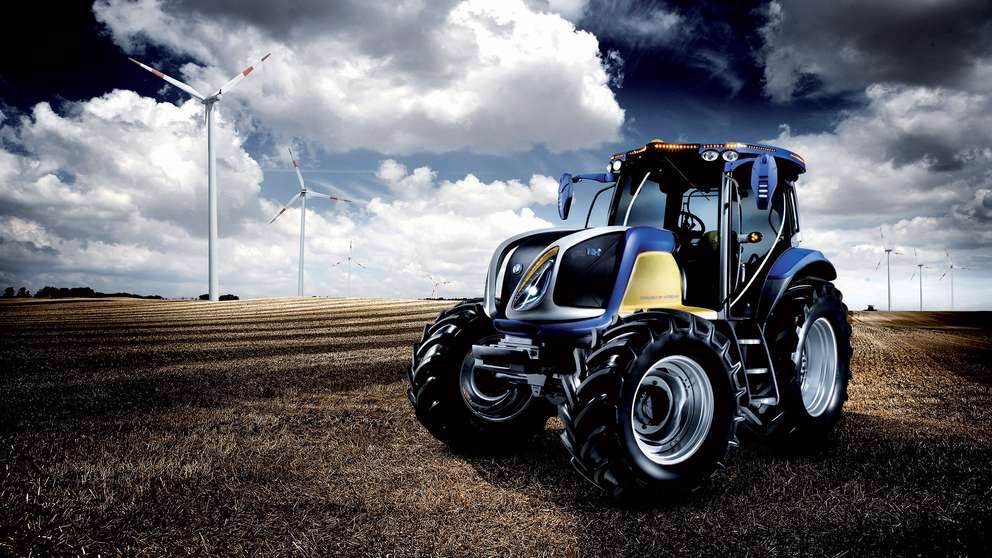 1st generation NH²™ Hydrogen tractor
New Holland's 1st generation NH²™ Hydrogen tractor made it's debut at Agritechnica 2009.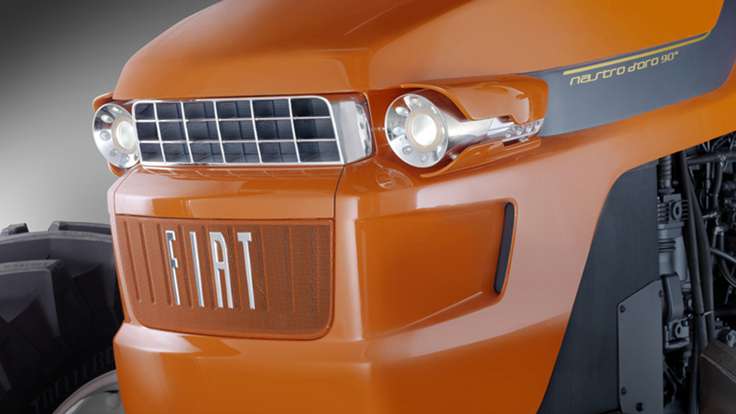 Nastro d'oro 90 tractor (90 years of Fiat tractors)
This concept was developed to celebrate the 90th anniversary of Fiat tractors and the heritage of the brand.
Special Projects
Limited editions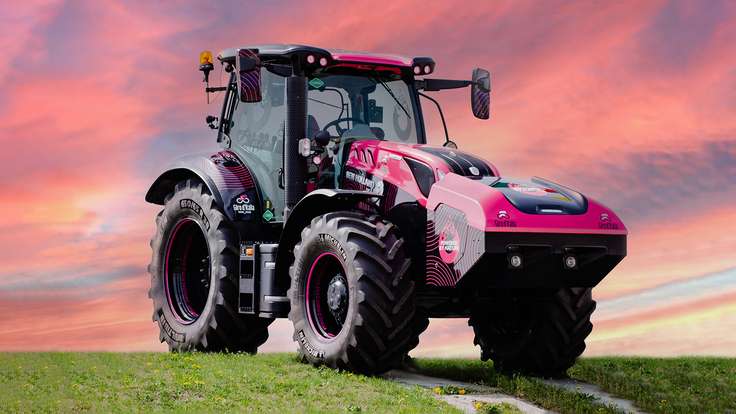 T5 Dynamic Command & T6 Methane Power - Giro d'Italia special livery
In the occasion of the 2022 Giro d'Italia sponsorship, New Holland unveiled a T5.140 Dynamic Command™ and T6 Methane Power in a specially designed livery.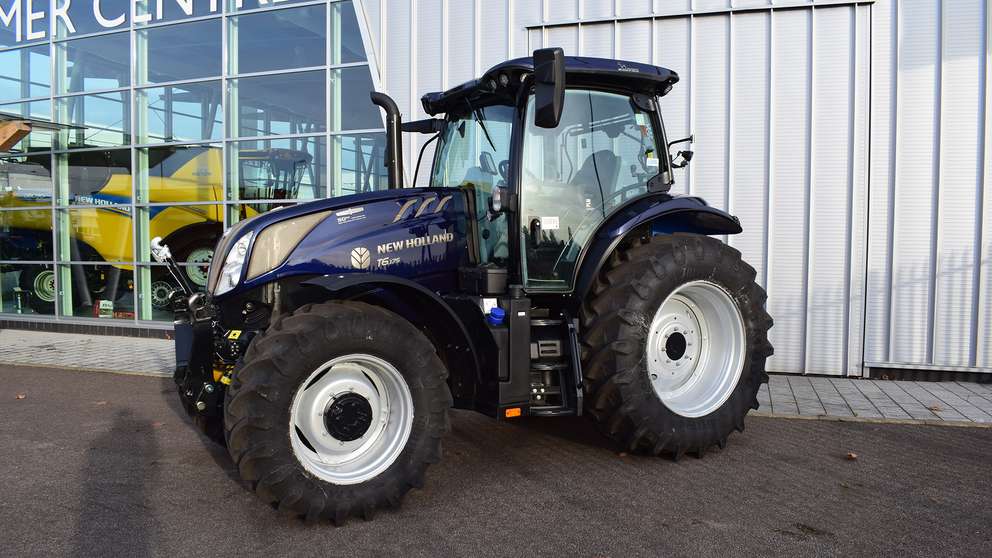 50 years of HFT & New Holland limited edition Tractors (T5 & T6 / 2 Gold / 48 Blue)
In 2020 the New Holland importer and distributor in Japan, HFT, celebrated 50 years' of continuous operation in 2020, and to mark this important milestone, New Holland developed a very special tractor.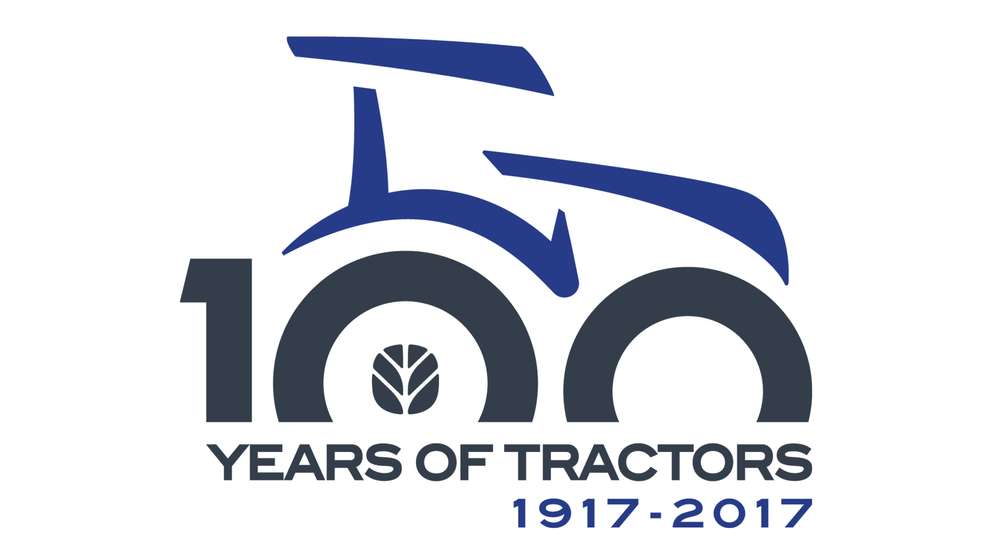 100th anniversary of 1st mass-produced tractor (Fordson F)
As the son of a farmer, one of Henry Ford's career ambitions was to use his automotive experience to make farming easier. His creation, the Fordson F became the world's first mass-produced tractor and it changed farming forever.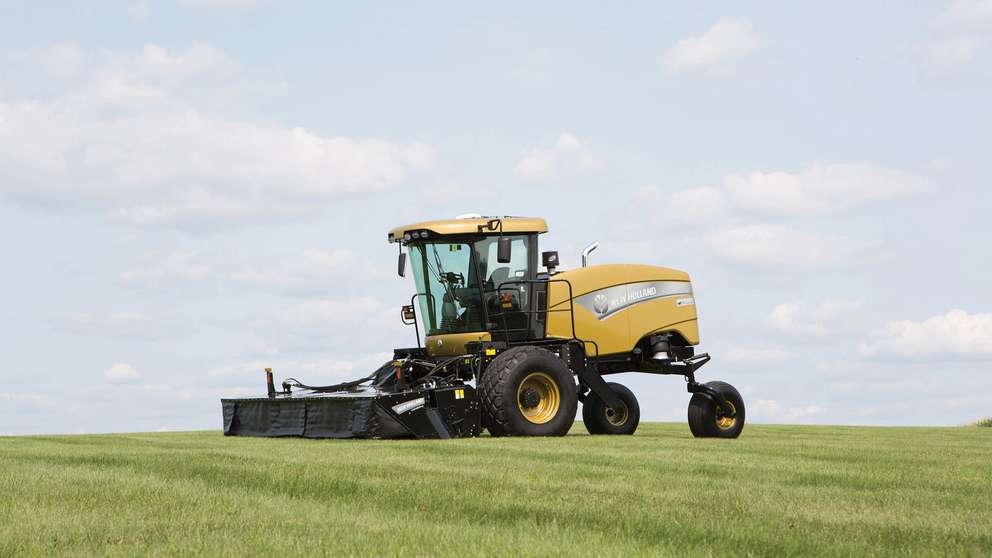 Speedrower® 50th Anniversary
New Holland yet again revolutionized the agriculture industry with its first self-propelled windrower.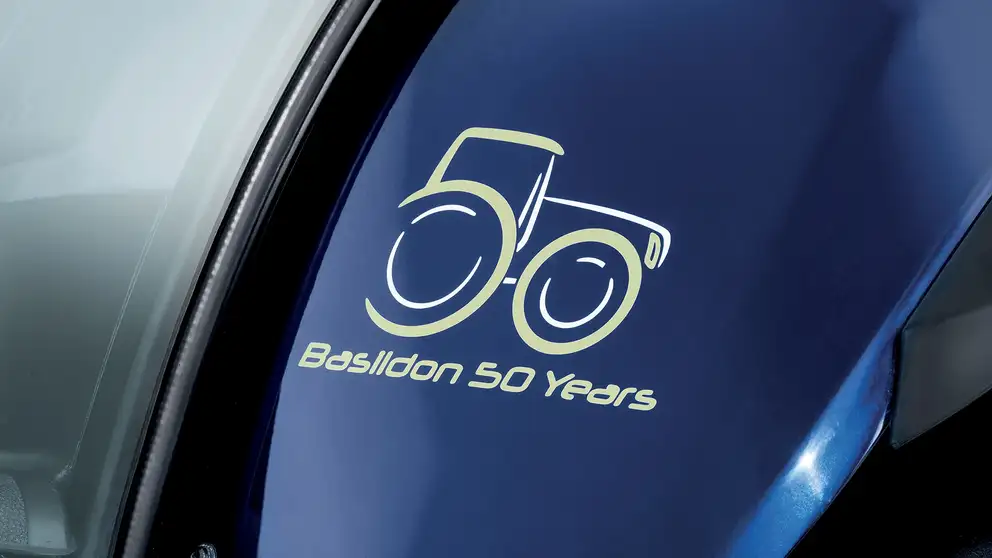 T6 & T7 Basildon Golden Jubilee (50 years of Basildon plant tractor edition)
In 2014 New Holland celebrated 50 years of tractors at Basildon with the exclusive Golden Jubilee editions of the T7.270 Auto Command and T6.160 Auto Command.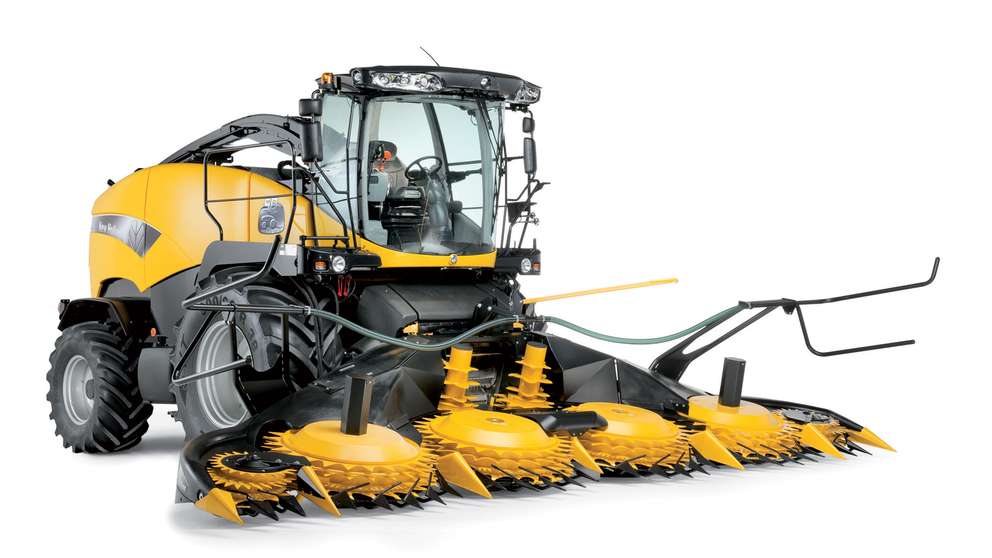 FR9000 50 years of Foragers limited edition
The history of self-propelled forage harvesters began in 1961 when, with a daring and absolutely futuristic move for the time, New Holland decided to transform its famous pull-type forage harvester into a unit with its own engine and controls.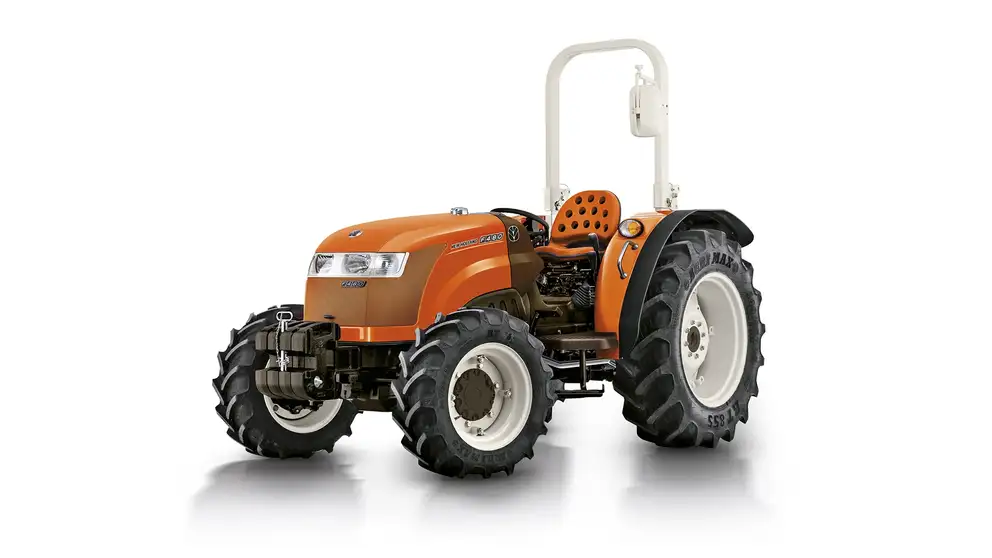 F480 (Fiat inspired TD3.50)
In 2010 New Holland created a tractor inspired by the legendary Fiat 480 Nastro d'Oro tractor from 1973.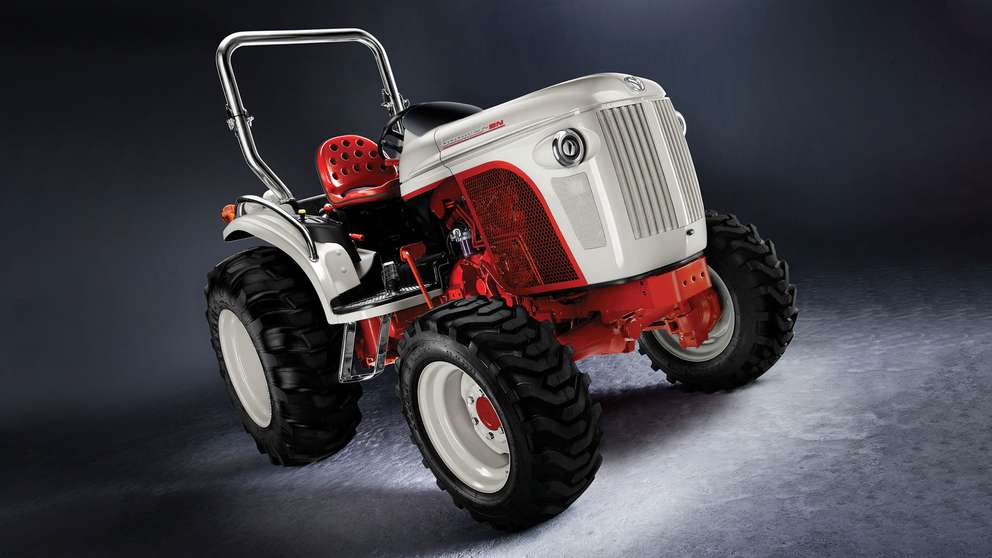 Boomer 8N (Ford 8N inspired Boomer tractor)
In 2008 New Holland launched the Boomer 8N tractor, with a distinctive styling inspired by the iconic 8N. Sporting a red chassis, grey hood and fenders to give it the look and feel of the original 8N, the new model breaks away from New Holland's now-legendary blue livery.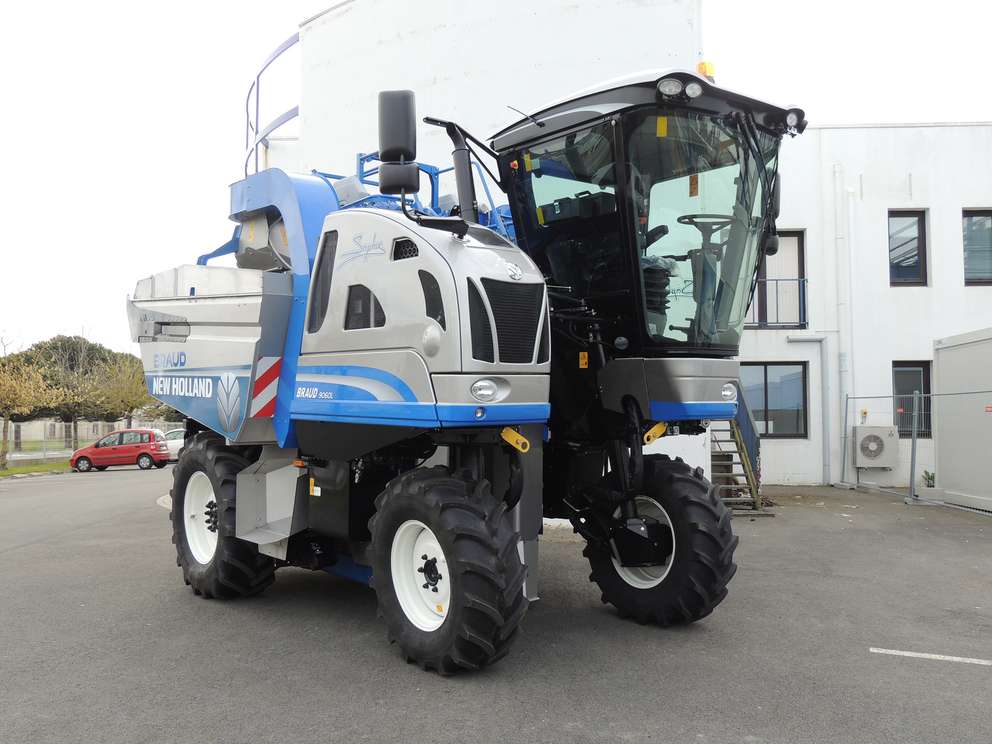 Braud Saphir limited edition (20 years of Saphir range)
In 2009 a limited edition was created to celebrate 20 years of the Braud Saphir range and 14.000 machines produced at the Coex plant.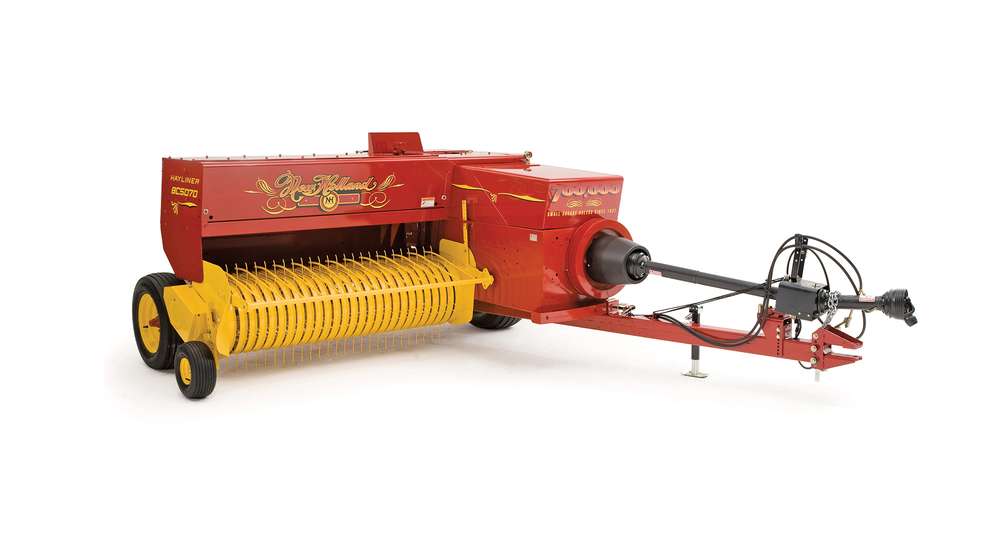 700,000th Small Square Baler
In November 2008, New Holland celebrated the sale of its 700,000th small square baler to a local Lancaster County farmer.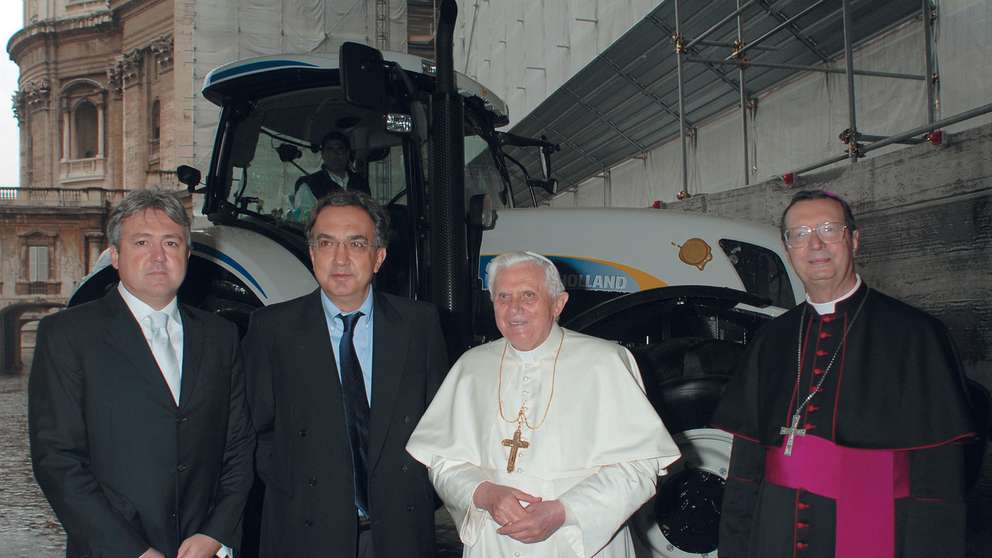 Popes tractors – T7000 in white
In 2007 we presented Pope Benedict XVI with the keys to a special tractor, which was donated to the Pontiff.