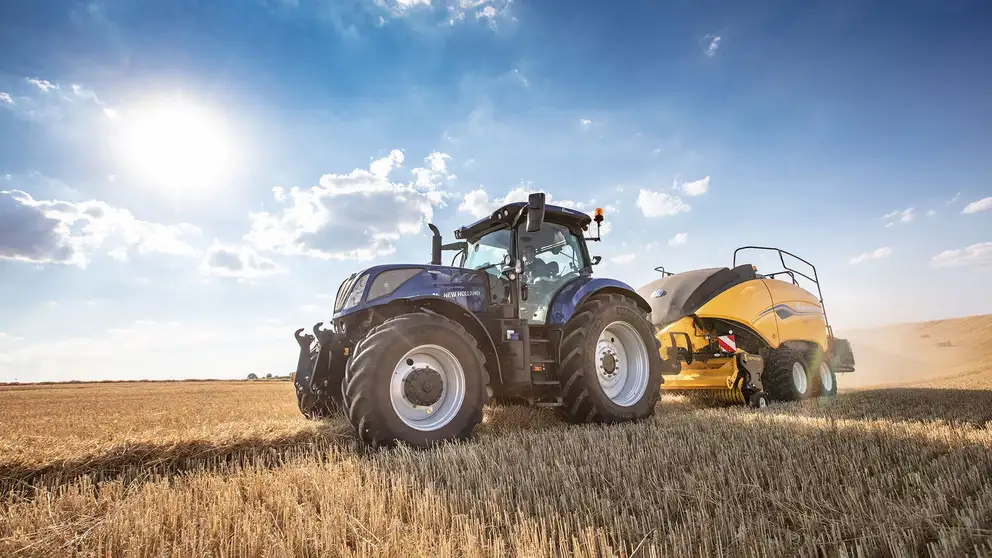 High-Tech for Large Square Balers: New Holland IntelliSense™ Bale Automation brings big benefits for baling process
A new option for New Holland's BigBaler range offers the potential for greater productivity, bale quality, fuel efficiency and operator comfort by automating key baler and tractor functions.

Operating a Big Baler manually demands long hours of continuous operator focus, with regular steering adjustment to follow the swath, plus observation of swath density and crop flow to prevent overloads and blockages, changing tractor speed to match. In addition, to ensure production of consistent bales the driver must observe the bale fill indicator and correct the tractor steering accordingly, while also monitoring bale slice numbers and weights.