Workmaster™ Compact 25/35/40 Series
THE VERY DEFINITION OF VALUE
Whether you maintain a food plot on the nights and weekends, tend to a small herd of livestock, or work in professional landscaping, you owe it to yourself to explore New Holland's family of WORKMASTER compact tractors. Known for delivering outstanding value for their performance, these reliable, powerful, and easy-to-operate tractors will help you tackle your to-do list while being easy on your wallet.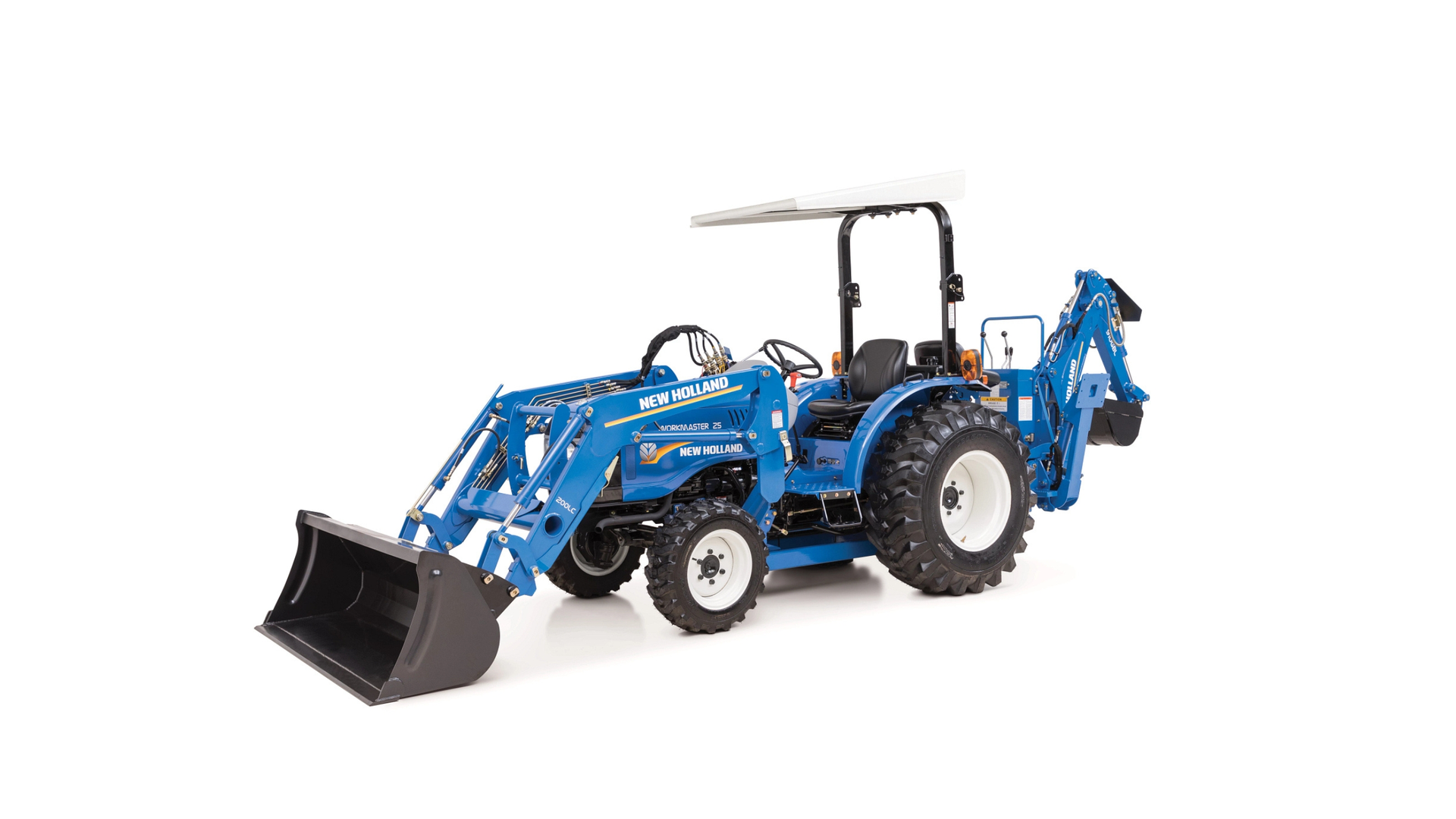 Features
WIELD THE POWER THAT TAMES TOUGH JOBS

You can rely on your WORKMASTER tractor for years of dependable, trouble-free performance.

MORE SPEED CHOICES

New Holland gives you a choice of either a 12 x 12 synchronized shuttle or a hydrostatic transmission on your WORKMASTER compact tractor. Whichever option you choose, you'll find the working speeds you need to get the job done.

TRACTION ENHANCING FOUR-WHEEL DRIVE (4WD)

You'll appreciate the performance of these 4x4 compact tractors. 4WD dramatically improves your productivity in wet, slippery and sandy conditions by providing additional traction and improving drawbar pull. 4WD comes standard on all WORKMASTER™ compact tractors.

INDEPENDENT POWER TAKE OFF (PTO)

Every WORKMASTER compact tractor comes standards with 540 RPM rear PTO power. That means you can power 3-point hitch implements like rotary tillers or rotary cutters with ease. Mid-or front PTO implements are also a great choice thanks to the 2000 RPM mid-PTO power, which is optional on units equipped with 3-range hydrostatic of 12x12 Gear transmission.

The WORKMASTER PTO is fully independent, which means that you can engage or disengage the PTO while stopped or on the move, and the multi-plate wet disc design ensures years of trouble-free operation.

HEAVY CAST IRON DESIGN AND BIG HYDRAULIC POWER BIG HYDRAULIC FLOW MEANS BIG LIFTING POWER

High-capacity hydraulics deliver a dedicated flow of 8.2 gallons per minute (gpm), 7.9 gpm for the WORKMASTER 25, and a three-point-hitch lift capacity of 1,808 pounds. This robust system allows you to handle a wide variety of implements to make the most of your working time. A separate steering pump ensures responsive steering, no matter what other hydraulic demands are made on the tractor.

DESIGNED FOR OPERATOR COMFORT

No other small tractor manufacturer packs more ergonomic features into their "value" tractors than New Holland. Step onto the spacious operator platform, and you'll appreciate the lack of clutter and the simple, straightforward instrumentation. Sit down and you'll notice even more advantages.

OUTSTANDING VERSATILITY, STRENGTH AND VISIBILITY

Whether you choose a WORKMASTER 25 and 200LC loader combination or a WORKMASTER 35/40 with 140TL Loader you will get performance matched capability. These loaders are designed specifically to the tractor's capability ensuring maximum performance. If you need to move gravel, mulch, plants, dirt or hay as quickly as possible WORKMASTER has you covered.

REMOVING THE HURDLES TO ROUTINE MAINTENANCE

New Holland helps save time and money when it comes to maintenance. WORKMASTER tractors offer convenient access to service points, making fueling and performing routine maintenance quick and easy.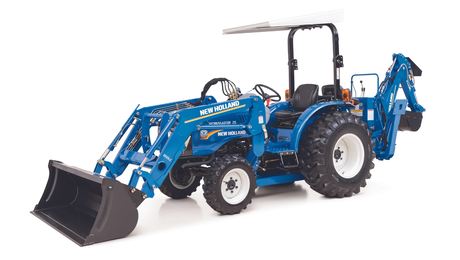 Workmaster 25
Emissions Level
T4B Final
Gross horsepower hp (kW)
24.7 (18.2)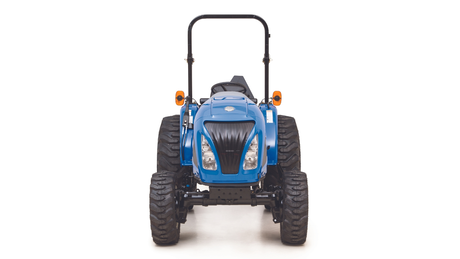 Workmaster 35
Emissions Level
T4B Final
Gross horsepower hp (kW)
35 (26.1)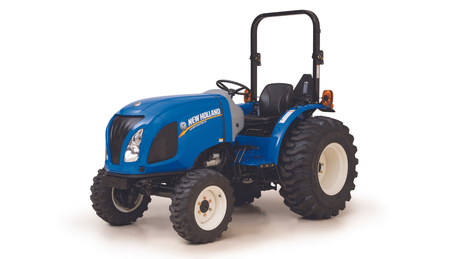 Workmaster 40
Emissions Level
T4B Final
Gross horsepower hp (kW)
40 (29.2)
Engine

Emissions Level

Gross horsepower hp (kW)

Rated speed rpm

No. of cylinders

Aspiration

Displacement cu.in. (L)

Alternator amps

Fuel Tank gal. (L)

PTO

Transmission

Hydraulics & 3-Point

Front Axle Options

Dimensions/Weight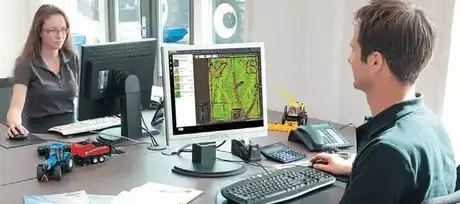 Build & Price
Configure products with desired features and request a quote.

Compare Specifications
Compare features between different Workmaster
™
models.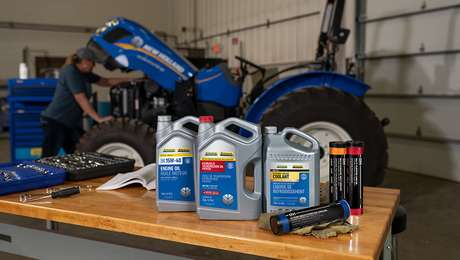 Find & Order Parts
Find and order the parts you need to maintain your New Holland equipment.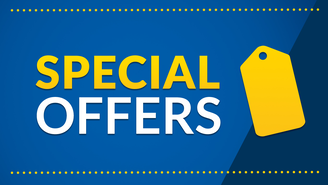 Offers & Promotions
Special offers won't last, so head on over to your New Holland dealer today!